After my descent into talking jibberish on the last post, I thought I would come up to reality.


And what better way to talk about reality than to talk about TV?
Lost is by far my favorite show on TV right now. It has it all - action, intrigue, mystery, spirituality. It's sorta like Lord of the Flies without the kids, and without the flies. Oh, and with women.

While it is in the off-season right now, I look forward to watching it every week. Grade A TV, this one.

I suppose if I could be one character in the cast, I would choose to be Mr. Eko. Yeah, he's a fraud, a murderer, and he's black (all of things I'm not...I don't think), but he's also mystical, enigmatic, and in search of redemption for his past. Even though he seems crazy sometimes, he has clarity of focus. At the end of the season, though, it seems that he might be dead. I guess time will tell.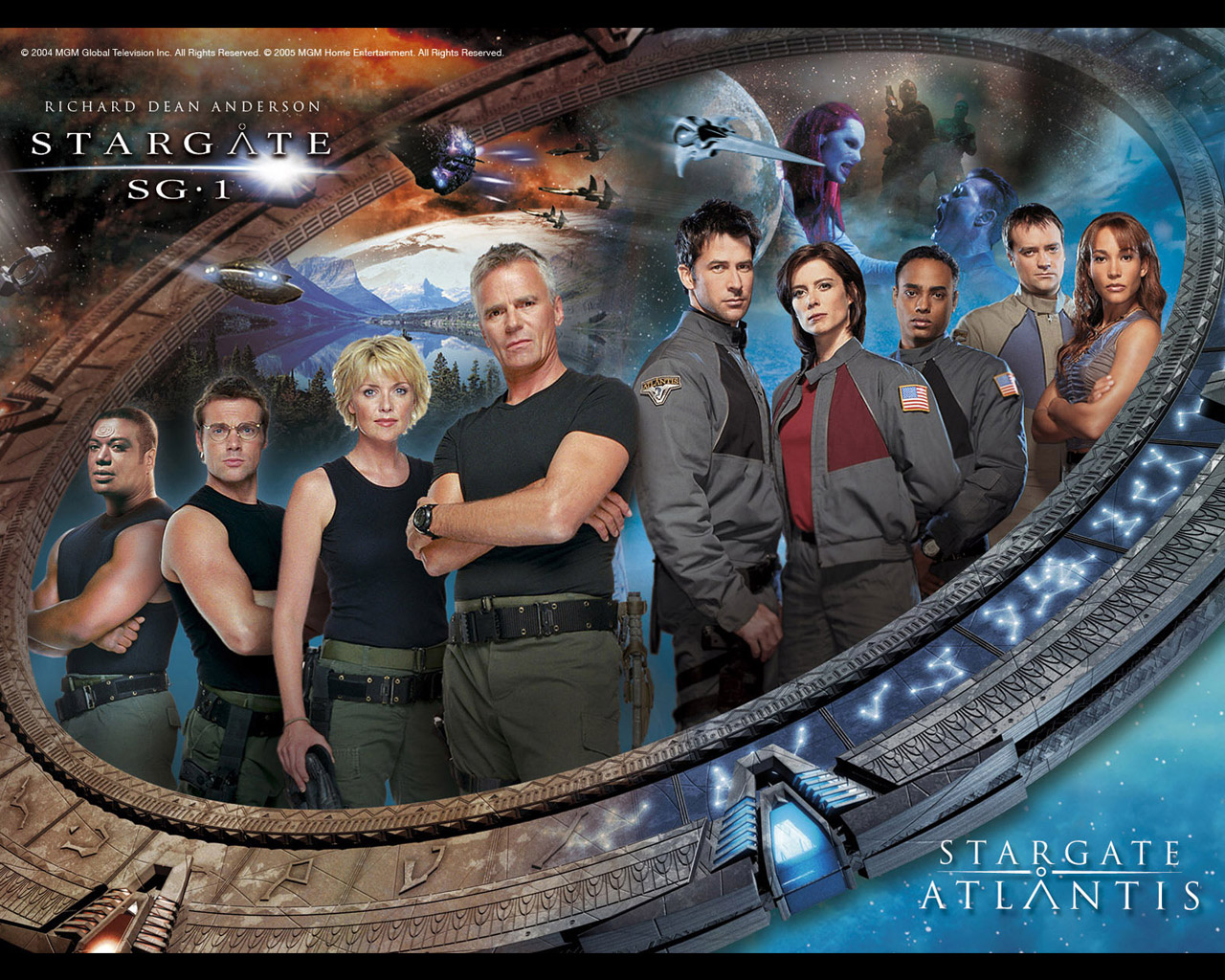 I also like Stargate SG-1 and Stargate Atlantis. Yeah, you can say it - I'm a dork. But really, it is pretty mindless and fun television. The charactes are funny, the situations are preposterous, and the humans always win with guns and grenades even though their enemies have force fields and beam weapons. I guess all that military spending during the cold war paid off after all.

It's not award-winning drama, but it is lighthearted and fun. It takes my mind off of things. Isn't that what TV should be all about?


Speaking of award-winning drama, the new Battlestar Galactica series rocks. You might think you're justified in calling me a double-dork for liking SG-1 AND Battlestar, but you would be wrong. Battlestar Galactica is the West Wing of sci-fi.

The acting is incredible, the special effects are realistic and totally believable, the situations are always credible, and the response of the characters to those situations always make sense. There is no solving the problem with fake technology in this series - the solution is always hard and gritty.

The only thing I don't like about this series is the religious overtones. While almost every character in the series adheres to some form of religion, the way in which the religion is practiced is either apathetic, or radical. I find the presentations of the two extremes to be too polar. Real religion is more subtle.


And last, but not least, is MI-5. This show is produced by the BBC, and is about the British version of the FBI. While the series starts out slow (it picks up after a few episodes) and is rather low budget, I think that it ulitmately satisfies.

The characters are mostly believable, terrorists are caught via good spy work rather than through phone taps and imaging satellites, and the types of issues they address are real and relevant to the current political landscape.

Plus, they're British. Who doesn't like a British spy? The only thing I don't like is that the main character, Tom Quinn, and his boss, Harry Something-or-other, act like they have a case of either piles or heartburn, I can't tell which. But after watching a couple of episodes, you figure out why - the job is high stress. But c'mon, take a Tums (or a bran muffin), why don't you?

What shows do you like?